This guest post w
as written by the talented author/illustrator Roxie Munro, who has created dozens of gorgeous picture books in print and now digital. In my experience, she is one of the most innovative content creators in the field of children's digital and print media. But as impressed with her apps and books as I have been over the years, I am even more amazed at her stamina and willingness to share and collaborate with anyone invested in children's digital content.
After hearing about her latest project – giant interactive storybooks that work with apps, called K.I.W.i (Kids Interactive Walk-in) Storybooks  – I fell in love with the idea and asked her to tell me (and my readers) more about this exceptional new project. Here's more about the revolutionary project that brings interactive, life-size storybooks to classrooms, museums, libraries and events, directly from the visionary author:
There has been a lot of discussion lately among librarians and educators about the blend of analog and digital … classic traditional media (like print books) and new media (like apps). I don't think it has to be either/or. Children will always be charmed and fascinated by books with stories, compelling nonfiction, and beautiful illustrations. But there's no reason why some of these cannot be enhanced and enlarged upon by adding a digital component (although not all print books lend themselves to an ebook or an app). A digital product does not have to replace a book; it simply adds to the mix. A kind of cross-media.
I've been a rather traditional nonfiction picture book author/illustrator for years … architecture, nature, biographies, and also concept books, like ABC books, search-n-find, puzzles, lift-the-flap paper-engineered books, mazes, guessing games. But, to paraphrase author David Halberstam: "Sometimes you outgrow your media." My work lent itself perfectly to the interactive app format, and in 2010, I started working with OCG Studios building interactive apps (Roxie's Doors, Roxie's a-MAZE-ing Vacation Adventure, and Roxie's Puzzle Adventure).
Simultaneously, I was working on a book project started years earlier: giant almost life-sized nonfiction "walk-in" wordless picture books, like a diorama or a theatrical backdrop – subjects include a Rainforest and Desert, a Farm and Maze, Fire Station and Risky Residence, Submersible and Coral Reef, Dinosaurs, a TV Studio, a Castle, the Old West, and the Space Station.
They come in 3 panels (5 ft high by 7 ft wide) or 5 panels (5 ft high by 14 ft wide), are printed on both sides, and can zigzag, or form an enclosed box-like shape, or stretch out, and, to store, the frame can be accordion-folded flat. Called KIWI (Kids Interactive Walk-in) Storybooks (Calapitter Creations, publisher), this project took so long to come out because it required developing a new "delivery" system – inventing and manufacturing the multi-purpose proprietary frame, and illustrations printed super large on custom-created vinyl-like panels.
Studies show that many forms of play are learning experiences, and that children learn better in environments sized for them. This is the ultimate refrigerator box. And it's a rich visual environment, full of carefully researched mainly nonfiction imagery. Perfect for play, education, using imagination, collaboration, storytelling, and much more.
I did all of the art – researching each subject/theme and doing the illustrations for the front and back (or, inside and outside) of each giant storybook. In 2012, Connie Melashenko, the inventor and owner of Calapitter Creations, decided to have apps built for each storybook – making them truly interactive and totally modern.
So OCG Studios created an iPad app for each theme. The interface is elegant, simple, and intuitive. There is a parents gate, a menu, and a recurring narrator character with written and voice instructions (which can be turned off). The apps are optimized for iOS8. KIWi Storybooks work with CCSS and follow the four Cs of 21st century education: Creativity and Innovation, Critical Thinking and Problem Solving, Communication, and Collaboration.
The apps are free. Stickers (small markers you print out) are included with each theme. They are placed on the backdrops (there's a "map" in each app; kids have fun finding where to place the markers) and, using the iPad camera, children can scan the markers and activate various features in the app, which include the following:
SEARCH & FIND: Matching games. With the camera, search for details and objects on the giant KIWi Storybook. There are 36 unique images. Great for collaboration.
MAKE SOME NOISE: Listen to sounds of creatures in nature, tools, equipment, and more, found in the walk-in picture book. Or, you can record your own.
EXPLORE & LEARN: The educational, play, and learning "heart" of the apps – fascinating fun facts, and additional images, about each subject, in a Q&A multiple choice format with a reward system. There are extra elements too, such as uncovering hidden areas of the backdrop to see inside of or behind the scene.
PUZZLE (in selected apps): Up to 4 unique jigsaw puzzles per app and backdrop, with 24 to 54 pieces per puzzle. Challenging and fun.
MOVIE MAKING: Make up to eight 1-minute videos, using the theme-designed "frames," or no frame. Add sound. Edit. Name. Combine into an 8-minute movie. Great for collaborating in groups, and even recording your own stories and plays, or those included in the KIWi Storybook package. (For each theme, playwright Douglas Love has combined entertainment and education with original plays, skits, group activities and standards-based lessons.)
To quote Jo Booth, in her recent Teachers With Apps review:
"K.I.W.i. Storybooks are like nothing you've ever experienced before in a children's literature adventure. This is a total immersion package in worlds we may rarely see and interact with on such a detailed level. It's part art installation, part adventure, and a total integrative skill-building learning experience that will stay with kids long into adulthood."
Links for more information:
http://teacherswithapps.com/app_reviews-k-i-w-i-storybooks-kids-interactive-walk-in-storybooks/
http://teacherswithapps.com/app_reviews-k-i-w-i-storybooks-dinosaurs/
YouTube KidLit TV video: https://www.youtube.com/watch?v=mEGv1EUoN94
Roxie Munro has b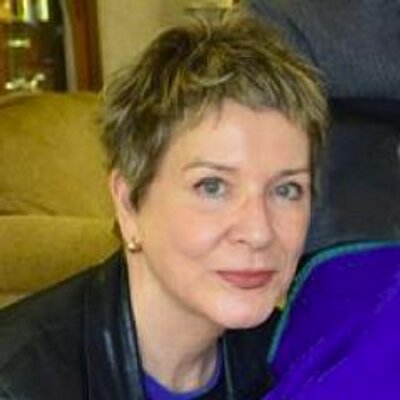 een an artist from the age of six, when she won first prize in a county-wide contest for a painting of a bowl of fruit. She has supported herself all her life on her art, at one point freelancing in Washington DC as a television courtroom artist. Clients included CBS, the Washington Post, and the Associated Press. Fourteen of her paintings have been published as covers of "The New Yorker" magazine. She is an award-winning author/illustrator of more than 35 books for children, primarily nonfiction. Her books have been translated into French, Italian, Dutch, Chinese, and Japanese. Recent books: "Slithery Snakes"; "Hatch!"; "EcoMazes: 12 Earth Adventures"; "Desert Days, Desert Nights"; "Inside-Outside Dinosaurs"; and "Busy Builders".
"Roxie's a-MAZE-ing Vacation Adventure" and "Roxie's Puzzle Adventure" are interactive animated maze game apps; "Roxie's Doors" is a 3-D animated book app (OCG Studios, developer). Roxie also did all the art for the new product KIWiSTORYBOOKS (Kids Interactive Walk-in Story Books). She creates oils, watercolors, prints, and drawings, primarily cityscapes, which are exhibited widely in the US in galleries and museums. Roxie's work is in numerous private, public, and corporate collections.
Roxie Munro studied at the University of Maryland, the Maryland Institute College of Art (Baltimore), received a BFA in Painting from the University of Hawaii, attended graduate school at Ohio University (Athens), and received a Yaddo Fellowship. She lectures in museums, schools, conventions, and teaches watercolor on ships, workshops, and in the Paint in Italy.
Full image gallery:
ROXIE MUNRO author/artist

Rainforest
Kids in Rainforest w/iPad
Kids w.iPad/rainforest
Dinosaurs
KIWi App Icons
KIWi App Icons
StartScreenTV
StartScreen dinos
StartScreenRainforest
StartScreen Sub/Coral
Menu rainforest
Menu Desert
Menu TV
Menu Old West
Menu Sub/Coral
Menu Castle
MarkerMap Dinos
Scan Rainforest Marker
MatchingGame Farm
MatchingGame Maze
MatchingGames Farm & Maze
MakeSomeNoise Sub
MakeSomeNoise Rainforest
MakeSomeNoise Fire & Space
Explore&Learn Rainforest
Explore&Learn Castle
Explore&learn Dinosaurs
Explore&Learn TV Studio
Explore&Learn Space station
Puzzle Desert
Puzzle Desert & Fire
MovieMaking Dinosaurs
Moviemaking Coral reef
MovieMaking Coral reef & Wild West
Category: Guest Posts, iPads in Education