In March, I was honored to be invited to the Watsonville, California public library to do a presentation with Cen Campbell, a librarian in Mt. View and blogger at LittleeLit.com. Our audience was a small group of dedicated librarians who work in a variety of settings in the public library system in Northern California. It was refreshing to hear their ideas, concerns and hopes for the future of digital media in kids content. What follows is a summary of my presentation and insights I gained from the librarians who attended.
There is resistance to digital books for kids from many teachers and parents … and in many ways, librarians are no different than others who work closely with children. But there is a growing understanding in the library community that digital content is arriving in a big way, like it or not. And libraries, of all the traditional curators in print, are truly the ideal gatekeepers of quality kids digital content. Librarians are trusted, objective, skilled in evaluating content and part of a large network of potential curators. They are also very concerned about the impact of the digital shift on readers of all ages.
When I began Digital-Storytime.com, I had initially imagined I would review kids book apps for a few years before some larger site, probably non-profit and library-based, would take over the market by covering a lot more titles and formats for digital kids books. So far that site hasn't arrived, so I'm reaching out directly to librarians in particular to ask for help. I have reviewed 700 book apps to date, but there are literally tens of thousands of titles in the market. And this is just iPad book apps I'm talking about. Hundreds of thousands of digital titles are available via other eBook formats. There is a real need for the skills and professional perspective that only the field of library science can bring to the table right now. If you are a librarian reading, I hope you will join us ☚ just send me a message and I'll connect you!
Why are digital books & educational apps relevant?
The transition is happening fast … with the percentage of kids reading ebooks nearly doubling in barely two years.
It's far-reaching into every demographic … and nearly 3/4 of parents are interested in turning their young readers onto digital titles.
And it's impacting learners in profound ways … with kids reporting more reading for fun overall when they read digital titles and even 25% of boys who read ebooks report an increase overall in reading print & digital "for fun". [Source: Scholastic]
Why should librarians be paying attention?
Readers find this transition to digital confusing and librarians are increasingly being asked to explain the difference between formats and for advice on how to download and locate good digital books. Many people are also unsure about the differences between ebooks, book apps and other digital apps, needing help finding good content, especially for their kids. The digital shift is also bringing lots of new opportunities to engage more readers and reach them more easily. There are many challenges, as well, including a 'digital divide' that leaves geographically isolated and low-income communities with less access. In these places, the library serves to bridge that gap just as it does with Internet and computer access.
What are some the advantages of digital books?
kids motivation to read increases (especially for boys & visual learners) and amount of reading – overall – goes up (according to recent studies)
appealing to use for 'read aloud' activities, self-narration and oral language practice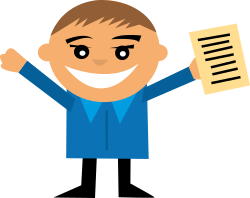 better connection for learner readers between words & sounds in narrated and highlighted books
ease of use for travel, geographic isolation
vocabulary can include interactive definitions
tactile interface and multimedia capabilities expand content options
prices more competitive than previous tech or even used print titles (even free content can be great with reading apps)
features can still take kids "beyond the book" but this now includes playing learning games, as well as things like inspiring a cooking or art project, science experiment or other off-line extension activity
ability to track reading progress or number of books read
engages different learning styles including innovative uses for kids with special needs
great for foreign language learning and cross-cultural education
gamification can have remarkable, positive impact on certain kinds of learning
What are some of the disadvantages of digital books?
reading comprehension can go down if enhancements distract from text
competition or challenge for print reading time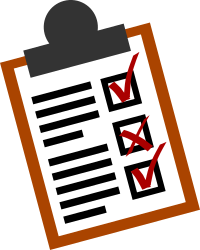 unique challenges for librarians/educators – sea of content, lack of traditional gatekeepers/curators, difficulty determining sources (author/developer), difficulty pinning down editions (frequent updates)
new 'features' can include in-app purchases, interactive ads, links to social media and other inappropriate digital locations (even in apps for very young children)
increases 'screen time', worry about very young children, impact of technology
increases opportunity for parents/caregivers to disengage during story time, use as 'babysitter' or replace human engagement
concerns about blurring lines between reading and gaming, downsides of gamification
pacing can be more passive than active
access issues – not all children have equal opportunities or exposure to best technology has to offer
What now?
Many of the 'disadvantages' listed above are reflective of worries that parents have about screen time. These concerns need to be addressed as we transition to digital content for children. Ultimately, by understanding the advantages and disadvantages, librarians can address parent and teacher concerns more easily. While it is a natural reaction for many adults new to digital and enhanced ebooks to worry that it will detract from kids' use of print media, this concern seems to be unfounded. So far, ebooks appear to increase reading of all kinds, in print and digital, however there is real concern about both screen time and specific issues around reading comprehension and distractibility in book apps.
More research is needed in these areas, but in the meantime, some common sense guidelines can be embraced by professionals that work with children. Encouraging moderation, a balance of activities in every child's life, attention to learning styles and parent involvement are good places to start. But it is also essential for librarians to offer curated recommendations for the most 'nutritious' children's media rather than leave families to their own devices (literally). With the average kid watching 24 hours a week of television alone, there are many areas where a simple 'screen time' substitution of digital reading could be a real improvement for literacy and learning.
Once educators and children's librarians are 'on board' about how relevant the digital shift is to their profession, the challenge has really just begun. The next post (Part II) will discuss some of the roadblocks and possible solutions to managing, evaluating and curating the complex matrix of digital content for kids on today's tablet devices.

Category: All About Apps, iPads in Education, Libraries and the Digital Shift