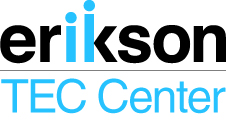 Two weeks ago I had the honor of being invited to the Erikson Institute in Chicago to meet with Amanda Armstrong, Iara Fuenmayor and Chip Donohue, from the Technology in Early Childhood Center, Rita Catalano and Michael Robb of The Fred Rogers Center, Aimee Strittmatter and Joanna Ison of ALSC – Association for Library Service to Children and librarian extraordinaire, Cen Campbell of LittleeLit.com. We were also delighted to be joined via Skype by Warren Buckleitner of Children's Technology Review. [Photo at end of post] 
Before this meeting, Cen and I had been hard at work, with the amazing contributors to @LittleeLit, on an initiative to build a tool for librarians to contribute to that was based on the print curation resource A to Zoo: Subject Access to Children's Picture Books (Children's and Young Adult Literature Reference). We have had lots of ideas but also encountered a lot of challenges, particularly around finding funding for a large non-profit endeavor. This meeting represented our next step as we try to maintain and sustain the grassroots energy Cen has tapped into within the library community. After the meeting, I realized that the software tool (or digital publication), will need to fill some very big shoes in order to curate a market this large, but the energy around training professionals and providing media mentoring is emerging in a beautiful way. And it dove-tails nicely with my deep commitment to teacher (and librarian) training initiatives.
Initially, we were hoping to discuss plans to create this new tool for librarians to review apps, as well as professional development for early childhood educators and librarians in new media. In the end, we didn't discuss the tool itself in much detail, since we are still exploring the feasibility of doing something on such a large scale, but we did have an exceptional dialogue about the role of new media in the lives of young children and their caregivers.
A common theme wove its way through our discussions, revealing that many helping professions that work with young children, early educators and parents are struggling right now to catch up to the wave of tablet technology that has already permeated almost every aspect of our lives in modern society. Early childhood educators see these devices being used with young children by parents and caregivers, but are not sure yet how to integrate them into the classroom or even if this is a good idea. Librarians see the digital shift happening on so many levels, but are also at a loss for recommendations to offer the public or even resources to refer to that compare to the curation typical for children's print content. Within each of our individual spheres, we also found a lot of similar fears about the impact of screen 'time' on children and confusion over quality and quantity of media for developmentally appropriate practice. But we also agreed that the tidal wave of digital content is already here and no amount of putting our heads in the sand is going to make this dilemma go away.
The next steps for building a tool are going to take some time and thought, and especially a plan for funding and sustainability, but my takeaway from the two days was most definitely to focus on the need for training and media mentoring. What is "media mentoring"? This term is thrown around a lot in marketing and online sales but for the education sector we are referring to a more traditional process of connecting with an educator or professional in your field who is already exploring or savvy with new media like tablets and apps. Ultimately, all of us who work with children need to become more comfortable and capable of evaluating and integrating these new tools into the daily lives of young children in the most healthy way possible. This takes thoughtful application of each of our professions' existing skills with a focus on children's developmental needs.

There is no exact science for recommending just the right amount of time, ideal content, or device yet, but the skills to explore and carefully field test new media by professionals with a background in early childhood education is clearly essential. As these professions become more familiar and confident with these new media tools, it is our responsibility as early adopters to 'find a buddy' and pass on some of this valuable knowledge to others in our field. Through this kind of collaboration, we can tackle what feels otherwise like an over-whelming task and begin to evolve new 'best practices' that put the child and their developmental needs first.
Cen Campbell did a great job summarizing this in the LittleeLit Blog:

The working title for the project is Access, Content & Engagement: Media Mentors @ Your Library and the vision for the project is as follows:

In every community library there will be a media mentor who develops early childhood programming that models the intentional, appropriate and healthy use of mobile technology with young children and recommends high quality, age-appropriate digital media as a part of normal reference & reader's advisory services.
Many organizations, like the ones that gathered earlier this month in Chicago to discuss the need for more collaboration, have been providing media mentoring for a very long time. The first evaluation report we were shown, by long-time media mentor Buckleitner, was from 1987 (when some of us in the group were still babes in arms) … so this is not a process that is unknown or completely uncharted. The pace and magnitude of the content development, however, is new in ways that defy our usual strategies for curation in particular. We also agreed that there is hesitancy in many helping professions to step up and explore the new tools because those of us who are early adopters or engaged with new media do not feel like 'experts' in the way we traditionally think of the term. Anecdotal stories reveal that many of us have been uncomfortable calling ourselves 'experts' when the field is so very new – but the reality is, this is as good as the expertise can get, before many years of research and professional development.
And yet, we all agreed that our children can't wait for adults to feel like experts – each of our professions, from librarianship to education to social science research, all demand that we roll up our sleeves and apply 20th century best practices to 21st century tools as best as we can … and the fit isn't all that bad. We know that many things are deeply important to the development of healthy children, things the Fred Rogers Center and NAEYC have so deftly explained in their exceptional recommendations for interactive media:
Key Messages of the NAEYC/Fred Rogers Center 
Position Statement on Technology and Interactive Media in Early Childhood Programs

When used intentionally and appropriately, technology and interactive media are effective tools to support learning and development.

Intentional use requires early childhood teachers and administrators to have information and resources regarding the nature of these tools and the implications of their use with children.

Limitations on the use of technology and media are important.

Special considerations must be given to the use of technology with infants and toddlers.

Attention to digital citizenship and equitable access is essential.

Ongoing research and professional development are needed.
Category: All About Apps, iPads in Education, Libraries and the Digital Shift