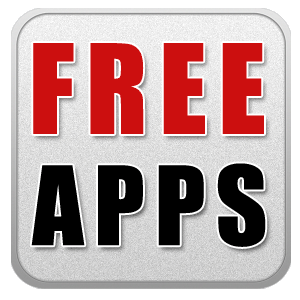 This post is an excerpt from a collaborative guest post, with Claudia Haines in the wonderful blog, Little eLit (http://littleelit.com). Little eLit provides librarians and literacy advocates with thoughtful articles, reviews and technical resources from a large pool of talented contributors. Claudia is the "Curation Coordinator" for Little eLit and a Youth Services Librarian at the Homer Public Library in Homer, Alaska.  The full post originally appeared in the Little eLit blog on December 20, 2013.
As part of the Little eLit "think tank", I have learned a lot about what librarians need to know about the app world to serve their communities well in the digital age. Among the most common questions we get from librarians, teachers and the general public are questions about how to get apps for free or on a very tight budget. While we consistently recommend high quality paid apps in many of the blog posts we do, the reality is that many institutions have no budget at all for exploring the app world, especially the amount of content necessary to understand the diversity and range of quality within the app market.
Often, when training librarians and teachers about the digital shift and how to evaluate new media like book apps for children, they are overwhelmed. It is easy, when feeling this kind of anxiety to stick close to what is familiar.
As a result, most of the content that is 'explored' in app form is 'tried and true' or at least part of the fabric of popular culture. This favors some new transmedia content based on popular characters from television and movies, but primarily gives way to a market dominated by formerly print books, reworked more or less for a touch screen. One way for readers to take those first tentative steps away from the familiar titles on the digital bookshelf is to download apps for free. And there are (at least) five different categories of free apps to take into consideration:
1. Free apps: These are apps that are always free. While some free apps may not meet the criteria we use when choosing apps for storytime or for recommending to families for anytime use, there are some high quality apps out there that are actually meant to be free. The Exploratorium's Color Uncovered and Sound Uncovered apps, Software Smoothie's Felt Board – Mother Goose on the Loose, and the Calgary Public Library's Grow a Reader are good examples.
2. Free with in-app purchases, ads, and links to full versions: These apps are free but come with strings attached, including links to other apps and even inappropriate content in some cases. However, all of the apps in this category are fully functional at the free level. When we review these apps for programs or for recommendation, we look at the content and how the purchase elements display and are accessed, particularly by kids. In storytime, an ad displayed on the screen is distracting. In-app purchases that are easy for kids to access can get expensive quickly, and they can possibly be purchased without parent or teacher permission. On the positive side, for parents, librarians, and teachers, some of these apps might offer a great opportunity to see how an app works before buying the full version. Note: Most devices have a setting that can be activated to require a password before authorizing in-app purchases. Be sure to know your device and where to find settings like these.
3. Free and it's just a teaser: These apps are free, but the content of the free version is so limited that the app is not usable without an additional in-app purchase. As usual, be sure to read the app's description carefully and review the app before using with children or incorporating into a program or classroom so you know what you're getting.
4. Free temporarily: It costs money to make apps, especially high-quality apps, so some of our favorite apps come with a price tag usually between $.99 and $5.99. If you're looking for a favorite app, but you can't buy apps or just want to get the app for free or at a reduced cost, a temporary price reduction is what you're looking for. Finding apps that are free for a short time does require research and knowing where to find them.
5. Promo codes: A 5th category is also useful to consider when seeking apps, especially for professionals who work with children, families and the community. For every app on iTunes, developers get 50-100 codes that allow users to download an app for free. This system is only in place for Apple, but other formats like Android can also give copies to individuals if you contact the developer directly. These codes are intended for reviewers of apps, journalists and other media outlets, but with frequent updates, especially after a major change to the operating system (e.g. iOS 7), developers often have extra codes that they use for consumer giveaways. They will usually be delighted to hear from a teacher or librarian asking for a free code because of the exposure you can offer their app. The process can also make it possible for you to influence future changes to apps, since the feedback from users is very valuable to independent app development.
If you need more information about apps, including reviews, storytime programs and curriculum uses, check out LittleeLit's list of suggested sites. You can also find a great list of resource on the side-bar of this blog.
Category: All About Apps, Guest Posts, iPads in Education, Libraries and the Digital Shift, Marketing Apps